123eHost is a division of Imagine Multimedia Inc. and we have web hosting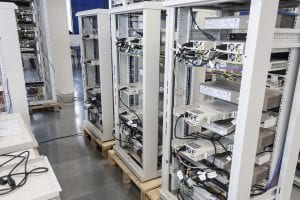 experience dating back to when we first opened our doors in 1996. From the beginning, we've been able to see great success in the products and services that we have offered to our customers over the years. Because of this success, we are able to offer you the best competitive prices coupled with a high level of service.
We are dedicated to offering only the best to our customers and strive to provide those needs at prices that can't be beaten anywhere else. Here are just a few of the services that you can take advantage of through 123eHost:
Domain Name registration
Web Hosting
Web Site Development
E-commerce
Web Site Security
Search Engine Optimization
Mobile App Services
It is our goal to be your one stop shop for your entire Internet marketing and hosting needs.
Our Company
One of the goals that we set in place when we first decided to open our doors was the idea that we would provide affordable hosting solutions to our customers. This is something that we still strive towards today and are extremely successful at achieving. Along with this goal, we also look for continual improvement and believe that extreme quality customer service and technical support are paramount.
Along with our expertise in the industry, you are guaranteed to receive the expert support that you need the most as well as a stable service. Our level of experience is something that few other hosting providers are able to offer to their customers.
We are proud to work with a wide range of individuals and organization that range dramatically from one customer to the next. While one customer may be interested in developing an online family photo album, another may be a business person who is ready to take his or her company to the next level.
With our wide range of products and services, we are able to accommodate just about any need that may surface with our customers or potential customers. Along with having the ability to meet any need that you may have, we are also able to provide you the services that you need the most at the best possible prices.
Our Mission
At 123eHost, we are dedicated to our customers and believe that each and every one of them deserves a top quality hosting solution that provides both affordability and scalability. We strive to provide hosting solutions in a speedy but reliable manner while maintaining the personal customer service experience that our customers have grown to love.
We are also dedicated to helping our customers take control of their own website. This means that we will provide you with easy to use tools that are simple and provide a way that our customers can easily update their hosting accounts from anywhere in the world.
We also strive to provide excellent customer care in the way of technical support if ever our customers should need assistance. In this situation, you will be treated professionally and courteously by one of our hand-picked support staff that is specially trained to help you with any situation.